SPANISH RIDING SCHOOL WEMBLEY VISIT NOVEMBER 2011
We are pleased to announce we will be at Wembley with our usual stand for the visit of the Spanish Riding School in November. All of you who have tickets please get in touch and we can arrange to meet after the performances.
_____________________________________________________________________________________________________________
State of alert as Dourine known as the 'covering sickness' found in Europe
25 June, 2011
A serious equine disease has returned to the Continent of Europe, causing horse welfare agencies & breeders to be on a heightened state of alert.
Dourine, a notifiable disease transmitted during covering that can be fatal in 50-75% of cases, was first discovered in two horses on the island of Sicily in May. Last week it spread to two horses in mainland Italy. One of the horses was put down, with the other remaining critically ill.
There have never been any cases of dourine in the UK, but World Horse Welfare is monitoring the situation as it is the first outbreak in Europe for many years. All horse exports from Sicily have been halted and officials are investigating the source of the outbreak.
#############################################################################################################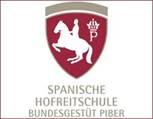 The Spanish Riding School of Vienna announce their 60th international tour due to start November 2011 and with only four London dates – tickets for this exclusive event, to be held at Wembley Arena in November 2011 are going to be scarce.
Excitement builds for new Spanish Riding School tour

It is five years since the majestic, highly trained horses and riders of the 430 year old "High School for Classical Horsemanship" have graced the halls of the UK. Their last tour sold out within days as the opportunity to see the scholars of the Winter Riding School based in the Hofburg Palace in Vienna is a rare occurrence.
Their new show titled " Imperial Dream " sees an impressive display of classical equitation in the Renaissance tradition of the haute école .
Visitors to the world famous Spanish Riding School in Vienna thrill to the absolute balance and harmony achieved by these beautiful White Lipizzaner stallions and their regal riders. Famed for their in-hand work and movements above the ground such as the Capriole, Levade and Courbette the Imperial Dream Show will feature all the classics but with a difference….

In keeping with their Austrian heritage the addition of live orchestral music and dance will add another dimension to this breathtaking extravaganza. Incredibly moving, highly sophisticated and full of the glamour of Imperial Vienna this is one ticket that lovers of horses and the arts won't want to miss out on.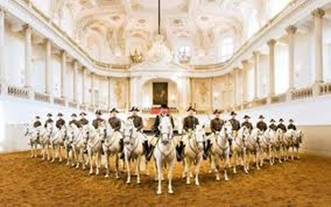 The Imperial Dream
the Spanish Riding School, Wembley Arena, London:
Thursday 24th November- 8pm
Friday 25th Nov 2011 – 8pm
Saturday 26th Nov 2011 – 8pm
Sunday 27th Nov 2011 – 3pm
The Lipizzaner National Studbook Association of Great Britain are pleased to offer discount tickets for the visit of the Spanish Riding School of Vienna to its Registered Owners, family and friends. The venue is the Wembley Arena just outside London and the dates are 25 th , 26 th & 27 th November 2011.
The following price tickets are available:
£71.50 , £62.15, £39.75, £28.25.
Top price tickets are in the blue and red blocks . Second Price are the front to mid rows in the yellow blocks, third price are the top of the yellow blocks and fourth price are the corners of the yellow blocks (block N15 & S15).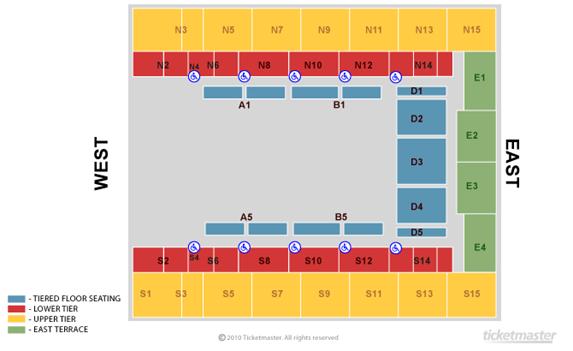 The discounted tickets are the two middle prices:
£71.50 discounted to £64.35 & £62.15 discounted to £55.94
If anyone would prefer the £39.75 tickets, please contact the office for availability.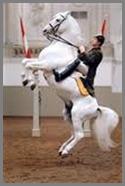 We cannot guarantee availability for any tickets as there is always the possibility that they will be sold out at any time. If this should happen, we will of course refund your money.
You might like to consider agreeing to either accept the next price up or down depending on which you originally order. We also require you to give a 2nd choice of date.
Please remember that the Sunday performance commences at 3pm. Even though we will make every effort to accommodate your first request, we reserve the right to change it to your 2 nd choice.
Remember, it is only the red, or yellow ticket prices that are discounted. You may order as many tickets as you like so long as the person booking the tickets is an Association Registered Owner.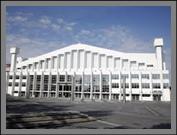 This offer will close on 2 nd July. We advise you not to wait until the last minute as people all over the UK will be booking too. The Spanish Riding School usually appear both at Wembley Arena and the NEC Arena in Birmingham.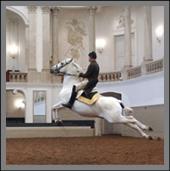 This year Wembley Arena is the only venue.
It is a show very worthwhile seeing. Remember, the SRS only come to the UK about every five years so it is a great opportunity to see riding at its finest
------------------------------------------------------------------------------------------------------------------------------------------------------------
DISCOUNT RE SPANISH RIDING SCHOOL VISIT
We have negotiated for discount tickets for the SRS tour this year for our members. Please contact the office for further details.
=============================================================================
WE HAVE HAD A LOT OF ENQUIRIES REGARDING LIPIZZANER PASSPORTS. WE CAN ISSUE/UPDATE PASSPORTS FOR ALL LIPIZZANERS WHETHER IMPORTED OR BRED IN THE UK.
E-MAIL OR PHONE THE OFFICE AND WE WILL BE PLEASED TO GUIDE YOU.
/////////////////////////////////////////////////////////////////////////////////////////////////////////////////////////////////////////
The Royal Horse Gala
returns to London's 02 Arena September
11th & 12th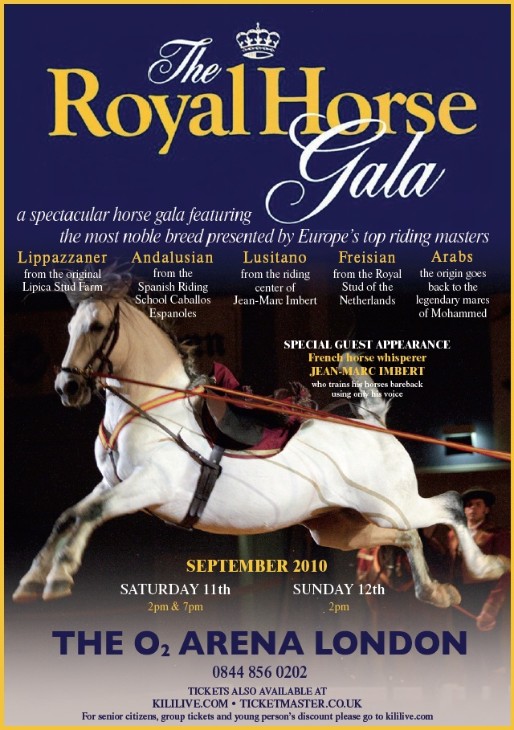 This unique display by five of the world's top riding schools, takes place this September in the O2 Arena, London.
The Royal Horse Gala, over the weekend of 11/12 September, will include performances from 36 Lipizzaner, Lusitano, Andalusian, Arab and Friesian stallions. Riding schools taking part are the Lipica Stud, Spanish Riding School of Samuel Lopez at Albecete, Cabalos Espanoles, the Royal Stud of the Netherlands, and the Stud Farm Ismer in Germany.
The show was last seen in the UK in 1996, at the Birmingham NEC and Wembley Arena. Promoter Sarah Galbraith said this year's Royal Horse Gala will be "even more spectacular, more exciting and more entertaining" than the sell-out 1996 show.
The show in 1996 was hailed as one of the best equine events seen at the NEC and Wembley. We were there and can most certainly vouch for that. We have negotiated a fantastic offer for our members. If you are a member and have not received a circular containing details of how to claim your discount, please contact us and we will send it out to you. Remember, it is only a couple of weeks away so be quick. Royal Horse Gala will take you on a journey of equestrianism; you will be enchanted by the elegance and powerful movements of some of Europe's most beautiful stallions. Royal Horse Gala tickets present a true firework of art with horses. Get your Royal Horse Gala tickets, take your seat at The O2 and let yourself be mesmerised by the majestic King's horses.
The discount offer is only available to members and their families.

/////////////////////////////////////////////////////////////////////////////////////////////////////////////////////////////////////////////////////
LNSA OF GB RULES CONCERNING SWAMP FEVER
Please be aware that all Lipizzaners recently imported from affected areas who require to be registered with the Association must have undergone the tests required to be fully registered in the studbooks of the Association. This DOES NOT affect passport registration which we will process as normal. Passport registration and studbook registration are two separate things. If we are asked to register Lipizzaners recently imported from the affected areas and their surrounds we will, as a matter of course, inform DEFRA of that horse's existence in the UK. It is up to all of us to be vigilant and to protect our breed and the geneal equine population.
/////////////////////////////////////////////////////////////////////////////////////////////////////////////////////////////////////////////////////
SWAMP FEVER - LATEST
An investigation by DEFRA has traced just one horse that it says is at risk of developing swamp fever in Britain following the cases discovered in a yard in Wiltshire last month.
One animal from the shipment of Romanian horses that came to the UK via Belgium was moved from the Wiltshire yard which is speculated to be a dealer's yard.
A DEFRA spokesman confirmed: "One horse from the original consignment had been sold, so it was traced and tested and the test was negative."
The spokesman originally said that during 22nd December, when the horses arrived, and 11 January, when they were tested, no other equines were taken on or off the Wiltshire premises.
The owner of the yard has not yet been officially named, but widespread speculation suggests he is a large-scale dealer who may well have taken horses from his yard to sales around the UK before restrictions were placed upon the premises. A DEFRA spokesman said on Wednesday that two horses had been traced. He said they have tested negative, and that further tests are pending — but their whereabouts are not specified.
We understand that the yard in Wiltshire is currently the only one under surveillance. We will keep you updated but if you are concerned, visit the DEFRA website for further information.
/////////////////////////////////////////////////////////////////////////////////////////////////////////////////////////////////////////////////////
STORY OF THE LIPIZZANER
by Lyn Moran
This is a comprehensive history of the Lipizzaner from it's beginnings right up to the present time. This is the only publication available in the UK that has been checked by an expert from the Lipizzan International Federation for it's historical accuracy. It has been given their blessing as a correct and factual account of this most noble of breeds. Lyn Moran, the Author, is considered to be one of the UK's experts on the Lipizzaner and she is available on 01570 480090 for help and advice or for a general chat about the breed.
Why not order your copy of this great guide now. It is only £5.00 including PP and all proceeds go to help the Association in it's important work
/////////////////////////////////////////////////////////////////////////////////////////////////////////////////////////////////////////////////////
STALLIONS AT STUD IN THE 2010 SEASON
If you have a purebred Main Register 1 mare and wish to put her in foal, please contact the Association office and we will guide you as to which of the available stallions would suit your mare's lineage. The Lipizzaner is a rare breed, whose bloodlines are guarded to ensure the continuation of the best classical lines. We do not enter offspring of unlicenced stallions in the main studbook. All mares whose offspring are intended for the main studbook must be authenticated (must trace back to the originators of the breed). There is no upgrading in the Lipizzaner breed.
If you have a mare of another breed, we will give you the details of your nearest stallion and/or any other that may interest you. To be eligible for the Half Bred register, your horse must contain 50% pure bred Lipizzaner blood. The offspring of Main Register 1 Lipizzaner mares who have been covered by a stallion of another breed are barred from entry into the Half Bred Register.The offspring of mares in Register 2 will be enteed in the part bred register.
To avoid disappointment, please contact the Office before having your pure bred mare covered by a Lipizzaner stallion who has been advertised elsewhere. If it is unlicenced, the offspring cannot be entered in the studbook or registers. If an unlicenced stallion covers a mare of another breed, the offspring cannot be entered in the registers. Stallions recommended by LNSA of GB have been proven and are approved for pure breeding.
Date: 19 January 2010 DEFRA
Equine infectious anaemia (EIA) has been detected in two horses in Wiltshire following importation from Romania via Belgium, Defra confirmed today.
The premises is currently under restriction and the two infected horses will be humanely destroyed in line with existing regulations. The other horses on the premises will be subject to epidemiological investigation in the coming weeks. A further two horses have also been under investigation and test results have proved negative.
The animals arrived in a group of 10 horses, nine of which originated from Romania and one from Belgium. The nine Romanian horses were tested for EIA as part of routine post-import testing. Seven horses all tested negative. The horse that originated in Belgium is due to be tested shortly.
Chief Veterinary Officer, Nigel Gibbens said:
"This is the first case of equine infectious anaemia infected animals being imported into Great Britain since 1976 and shows the success of our post import testing regime. These were apparently healthy horses carrying a notifiable disease that we are keen to keep out of Great Britain. After considering the risk I have decided to take appropriate action and humanely destroy these two horses that tested positive."
Notes
Equine Infectious Anaemia (EIA) is a virus disease of horses causing intermittent fever, anaemia, emaciation and death. It can be transmitted by the exchange of blood by biting insects and occurs typically in low-lying swampy areas.
A notifiable disease is a disease named in section 88 of the Animal Health Act 1981 or an Order made under that Act and must be reported.
This disease occurs in horses, mules and donkeys. Animals may be acutely, chronically or subclinically affected. The incubation period is variable, from a matter of days to a few months but generally one to three weeks. Antibodies usually develop seven to 14 days after infection and last for life.
For an animal testing positively for EIA, the only course of action is to humanely put it down. This may be for the welfare of the affected horse, but also to protect other horses from infection. Once infected, horses are infected for life and can pose a risk to other horses in close proximity. We have agreed with equine industry veterinary surgeons that destruction is the right response in this particular case. This response is in accordance with both the Infectious Disease of Horses Order 1987 and the Specified Disease (Notification and Slaughter) Order 2006.
EIA is not a zoonotic disease and has no human health implications.
For further information, please see the below webpage:
www.defra.gov.uk/foodfarm/farmanimal/diseases/atoz/eia/
EnLondonours telephone 020 7270 896quiries: 0845eases available on our webwra.gov.uks sustainable development
18th JANUARY 2010
Two horses imported into Britain from Romania have tested positive for swamp fever, in the first case of the virus entering the UK for more than 30 years.
The horses, in Wiltshire, are to be put down, the Department for Environment, Food and Rural Affairs has announced.
Seven other horses from Romania tested negative for the disease. The British Horseracing Authority urged vigilance for signs of the disease.
Equine infectious anaemia - EIA or swamp fever - is a virus affecting horses, mules and donkeys that can cause fever, anaemia, emaciation and death. It has no human health implications.
It is transmitted by exchange of blood by biting insects, and infected horses pose a permanent risk to other animals.
'Apparently healthy'
Defra chief veterinary officer Nigel Gibbens said: "This is the first case of equine infectious anaemia-infected animals being imported into Great Britain since 1976 and shows the success of our post-import testing regime.
"These were apparently healthy horses carrying a notifiable disease that we are keen to keep out of Great Britain.
"After considering the risk I have decided to take appropriate action and humanely destroy these two horses that tested positive."
The British Horseracing Authority (BHA) said the infected horses were not racehorses or animals used for breeding.
Defra advice was that horse racing was unlikely to be affected, and that the risk of the virus spreading was not high because "it is spread by biting flies and such spread is unlikely at this time of year and with the current weather", a BHA statement said.
"Nevertheless, racing should not be complacent," it added.
The authority said it had "advised all its veterinary officers and relevant racing stakeholders to be aware of the signs of this disease".
"This emphasises the need for continued vigilance for all horse diseases in the UK.
WE ARE ASKING FOR ALL OWNERS TO BE VIGILANT AND IF ANY SYMPTOMS ARE SUSPECTED, DON'T IGNORE THEM, BE SAFE AND REPORT YOUR CONCERNS.
/////////////////////////////////////////////////////////////////////////////////////////////////////////////////////////////////////////////////////
OLYMPIA
We are pleased to be able to offer our Lipizzaner owners the opportunity to attend Olympia, The London International Horse Show .
On Monday 22nd December, our owners can take advantage of a huge 40% off normal ticket prices. This fantastic deal will also allow you access to the prelim judging at 10am. You can enjoy the Shetland Pony Grand National, The famous Musical Drive of the King's Troop, Royal Horse Artillery and thrill to the skills of Lorenzo, The Flying Frenchman. The finale for the show is a fabulous Highland Christmas, complete with bagpipes, swirling tartan and much more........ There are over 200 stalls to visit, bars, restaurants, cafe's. What more could the discerning Lipizzaner Owner want.
PLEASE CONTACT THE ASSOCIATION OFFICE IF YOU WISH TO ATTEND. THIS OFFER IS ONLY OPEN TO OUR REGISTERED LIPIZZANER OWNERS
/////////////////////////////////////////////////////////////////////////////////////////////////////////////////////////////////////////////////////
Andreas Hausberger Promoted to Chief Rider of the SRS of Vienna
On October 25, 2007, Andreas Hausberger was promoted to Chief Rider during a gala performance to honor Georg Wahl. There were 400 invited guests at the gala performance, including the Austrian Minister of Agriculture, Josef Pröll.

During the 2006 SRS tour, Andreas Hausberger performed the long rein with Conversano Dagmar. Marcus Nowotny was promoted to Rider and Eleve Phillip Burg was promoted to Assistant Rider. Congratulations from The Lipizzaner National Studbook Association of Great Britain
//////////////////////////////////////////////////////////////////////////////////////////////////////////////////////////////////////////////////////
THE SPANISH RIDING SCHOOL TOUR OF THE UK 2006
WE WERE THERE AND WHAT A GREAT SUCCESS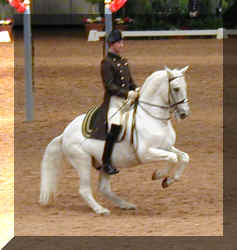 Firstly, we would like to thank The Spanish Riding School and IMG for allowing us to be on the SRS UK Tour. It was a great success and we hope all of our membes who attended enjoyed it too. It was a hectic six weeks as not only did we have the two weeks of the performances, but also the build up and break down which we have only just completed. We would like to thank everyone for all their assistance and especially Chairman John Goddard-Fenwick for all his guidance, driving from place to place and setting up of the stands. Lyn Moran for all her work before, during and after the event and for being present every day throughout the Tour. Special thanks too to Mr and Mrs Ash for helping to man the stand at Wembley every evening despite the gruelling journey to and from Wembley due to the nightly adverse traffic conditions. Thanks to Fiona Hardy for her invaluable help on the Friday. Special thanks to Mrs Yeomans who travelled over 200 miles to help man the stand every evening at the NEC and whose sense of humour sure was infectious.
It was great to see so many of you, both old aquaintances and new ones.
Everyone agreed the performances were superb and worth the five year wait. The Wembley Performance was marred on the Friday by the horrendous traffic holdups which meant many of our members missed part of the specially arranged clinic but at least all of you were present for the main programme which was heralded by a stunning display by the Metropolitan Police Display Team. At both venues they received standing ovations and at the NEC on the Sunday matinee performance, surely no one was left seated. We were chatting to a couple of the riders afterwards and mentioned that it must be unusual to be so well received by every member of the public. 'Yes' said one of them. 'It makes a nice change to having a certain section of the public bolting away from us and a certain section of the rest wary of us!'. So well done to the Mets. It was a great display.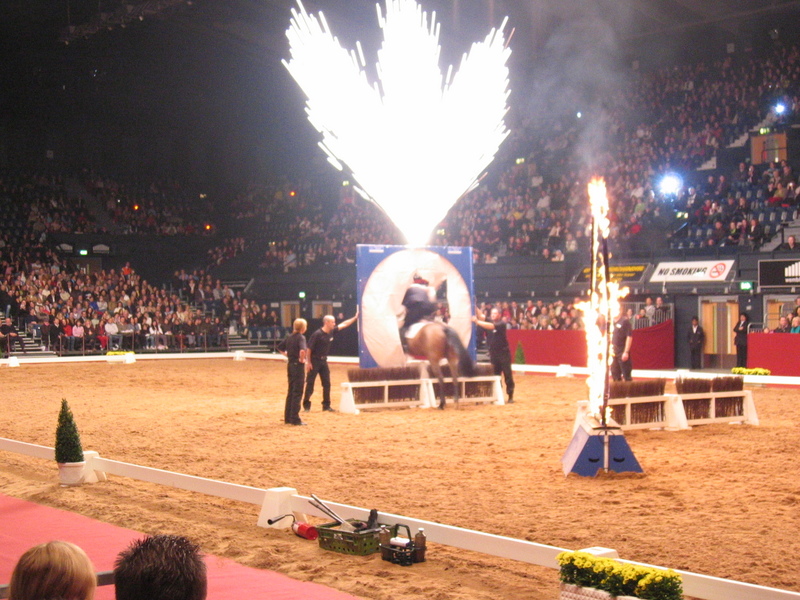 ===================================================================
SOUVENIRS
We have a selection of souvenirs available from the Tour, So if you missed it, or could not get near our stand, contact us for a list and availability. We have a couple of North Light Levading Lipizzaners left at £65 including postage and packing. We have a few stunning black mounted prints of a white Lipizzaner coming out of the dark at £35 including PP. There is also a beautiful mounted print straight from the original of a Lipizzaner in Capriole. It is breathtaking. Price is £20 inc PP.
==================================================================
UK TOUR
OF THE SPANISH RIDING SCHOOL OF VIENNA
WE WILL BE THERE
WE ARE PLEASED TO ANNOUNCE WE HAVE A STAND AT BOTH VENUES WHERE WE WILL BE PROMOTING THE BREED AND OUR ORGANISATION.
WE LOOK FORWARD TO SEEING OUR MEMBERS AT WEMBLEY AND THE NEC. WE MAY NOT BE ABLE TO SPEAK TO ANY OF YOU AT LENGTH DURING OUR BUSY PERIODS BUT DO COME AND SEE US AFTER THE PERFORMANCE.
Many of you have taken advantage of our offer of tickets for the pre-performance clinic on the Thursday and Friday at both Wembley and the NEC. If you have not booked tickets and want to do so, scroll down the page where you will find booking details for both venues. If anyone has any questions, please do contact us on 0870 908 908 0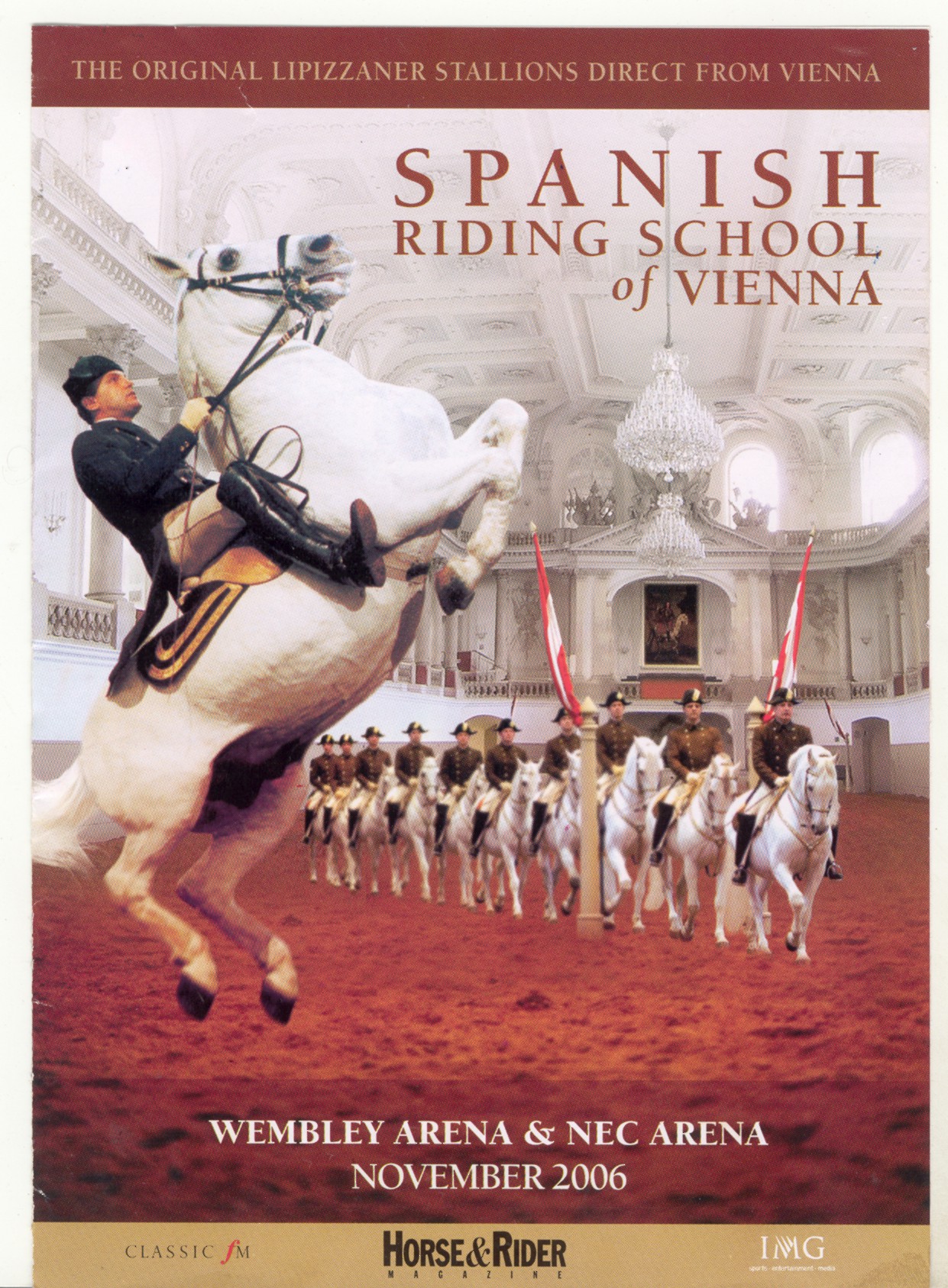 The Spanish Riding School of Vienna returns to the UK

Five years after their last sold-out tour, the Spanish Riding School of Vienna return to the UK in November 2006 to amaze audiences with their emotionally charged equine ballet.

This is a unique chance to see the elegant riders and beautiful white Lipizzaner stallions perform classical dressage at the highest level and in its purest form. From the mirror like symmetry of the Pas de Deux to the spectacular leaps of the Courbette and the Capriole, this thrilling performance represents the epitome of harmony between horse and rider.

Founded in 1572 The Spanish Riding School of Vienna is the oldest Riding School in the world and is regarded as the pinnacle of the classical art of riding, with skills and traditions dating back to Ancient Greece.

Tickets are selling quickly so book now to avoid disappointment!
Secure your tickets now to see this true wonder of the equestrian world.
Wembley Arena
16th, 17th, 18th at 8pm and 19th Nov at 3pm
NEC Arena
23rd, 24th, 25th at 8pm & 26th Nov 2006 at 3pm

BOOK now online at:
www.spanishridingschool.com
Tickets are also available for all performances from:
Wembley Box Office:
0870 060 0870

NEC Arena:
0870 909 4133
Ticketmaster:
0870 400 0604
0870 520 4020 (group bookings)
See Tickets:
0870 166 0427 /
0870 890 0107 (group bookings)
PASSPORTS
We are presently issuing passports for all Lipizzaner and part bred Lipizzaner horses. If your Lipizzaner is registered with us, it may be eligible for a free passport. Please contact the Office to see if you qualify.
FOR ALL LIPIZZANER HORSES
BRITISH EQUINE EVENT
Saturday 2nd & Sunday 3rd November
| | |
| --- | --- |
| RASE ~ Stoneleigh Park ~ Warwickshire. | We will be there. |
We will have our traditional Society Shop Window at this year's famous Equine Event.
The Equine Event is perhaps the UK's largest shop window for the Horse World and is well worth a visit if you have never been. If you have been you no doubt will want to return.
It is an ideal opportunity for you to stock up on all your 'horsey' products for the winter months. There is so much to do and see at the Event that one day is hardly enough to get round all of the stalls, events, lectures and so on.
Most of the important breeds societies are represented at the Equine Event and the sight of all those magnificent major breeds together under one roof is a rare one not to be missed. As one show secretary said recently – 'If you are a major equestrian body and are not represented at this major event, the public may well ask - Why Not'.
SO – we will be there and we will have a souvenir section, plenty of beautiful photographs and a video.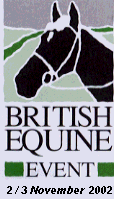 In addition to our Breed Stand at the show there will be a 'live Lipizzaner' on display for the two days for the public to have a rare opportunity to see and interact with.
See you there.